Shipping Furniture
Colour & Finishing
Specs
Product Reviews
About Fetters
Shipping & Returns
Fetters™ furniture can be shipped worldwide. Shipping will be added automatically when you checkout.
To display this before, please add the item to your cart and use the Shipping Calculator on the cart page to show the exact cost.
Taxes and Import Duty
Please be aware that shipments sent outside the EU may be subject to import taxes and brokerage fees.
Quote Only Shipping
Whilst we try to provide automatic pricing for most furniture pieces, extra large furniture will need shipping costs to be quoted based on your location. This will be confirmed during checkout. Please contact us with your shipping address for a full quote prior to checkout.
Furniture Shipping Guide Prices
UK
Between £49.99 and £149.99
North America
From £99.99 + import taxes & brockerage which are not included.
Rest of World
Prices start at £149.99 + import taxes & brockerage which are not included.
Fetters offer a range of colour and finish options for furniture at no extra cost. These offer something more unique and personal as well as ensuring the style and finish is perfect for your playroom or dungeon.

Metal Powder Coating Options

Black
A solid black powder coat with a slight gloss.
Grey
A solid grey powder coat with a slight gloss.
White
A bright white powder coating with a slight gloss finish.
Clear
A clear powder coating on raw iron or steel. The natural colour will show through and varies from silver to dark grey.
Padding Colour Options
Black Leather
Firm and durable Black Leather.
Brown Leather
Brown Leather adds a unique natural touch to furniture.
Red Leather
Rich and vibrant. Our Red Leather makes pieces really pop.
Grey Leather
Elegant and understanted. Our Grey Leather hides are beautiful as they are subtle.
White Leather
Bright and fresh White Leather, perfect for medical furniture.
Rubluxe
A unique Fetters fabric finish that's waterproof and soft with a rubber touch texture.
Preview Colours
| | |
| --- | --- |
| Product Code | SP31 |
| Brand | Fetters |
Stock status in our London Store
No instore stock information is currently available for this product.
It may not be in stock. Contact us to find out.
Have you purchased this product?
We'd love to hear your feedback and comments.
Already Have This Product?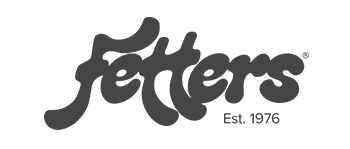 Since 1976, Fetters have held a reputation for ingenious design, attention to detail and the skilled craftsmanship of premium bondage toys and accessories. With many items made in their central England workshop the name Fetters is your guarantee of unrivalled quality. At Regulation, we stock the entire range of Fetters brand products and are able to offer many of their bespoke and made to order services.
More >
International Delivery
International Standardfrom £5.00
Worldwide Courierfrom £20.00
Packages sent outside the EU may be subject to import taxes and brokerage fees.
More >
Returns or Exchanges
Ordered something and changed your mind? Most of our items can be returned or exchanged.
Discreet Packaging

Your order will be shipped in plain discreet padded envelopes or boxes using the required amount of padding and protection.