Size Guide
Specs
Product Reviews
About Fetters
Shipping & Returns
Chest

Neck

Small

34"- 37"
86 - 94cm

14"- 15"
71 - 76cm

Medium

37"- 40"
94 - 102cm

15" - 16"
38 - 40cm

Large

40" - 43"
102 - 110cm

16" - 17"
40 - 42cm

X-Large

43"- 46"
110 - 116cm

17"- 18"
42 - 44cm
Made to Measure
If you select Made to Measure our team will contact you to discuss your requirements, confirm which measurments are needed and recommended how best to take them.
Please note: Fetters Studio will make items with the measurements you provide. We regret that we are unable to accept returns if the items, made correctly to these measurements, do not fit.
| | |
| --- | --- |
| Product Code | SJ01 |
| Material | Nylon |
| Brand | Fetters |
Stock status in our London Store
No instore stock information is currently available for this product.
It may not be in stock. Contact us to find out.
Have you purchased this product?
We'd love to hear your feedback and comments.
Already Have This Product?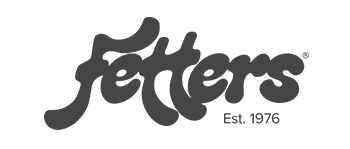 Since 1976, Fetters have held a reputation for ingenious design, attention to detail and the skilled craftsmanship of premium bondage toys and accessories. With many items made in their central England workshop the name Fetters is your guarantee of unrivalled quality. At Regulation, we stock the entire range of Fetters brand products and are able to offer many of their bespoke and made to order services.
More >
International Delivery
International Standardfrom £5.00
Worldwide Courierfrom £20.00
Packages sent outside the EU may be subject to import taxes and brokerage fees.
More >
Returns or Exchanges
Ordered something and changed your mind? Most of our items can be returned or exchanged.
Discreet Packaging

Your order will be shipped in plain discreet padded envelopes or boxes using the required amount of padding and protection.